Racing marks 2023
The map below shows the start box, start line marks and position of the racing buoys.
The club house is at 50° 38' 2'' North, 1° 10' 13'' West.
Start bouys may not be on the start line.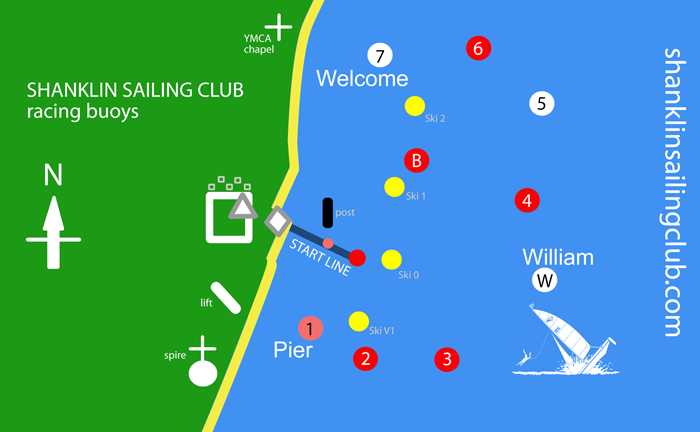 Yellow ski buoys are put out by the council in the warmer months only.